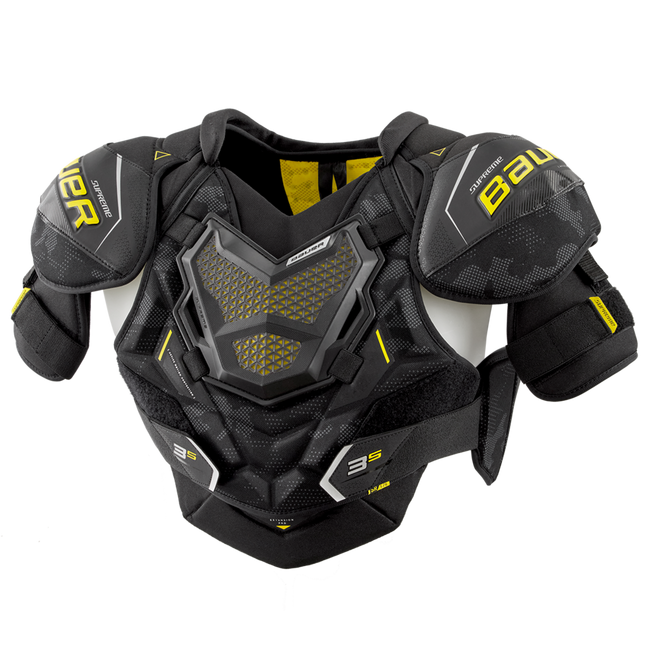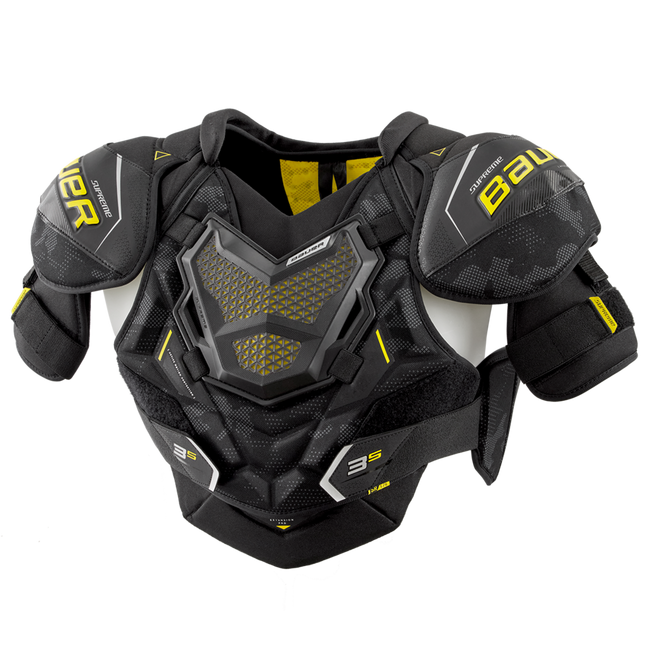 SUPREME 3S Shoulder Pad Intermediate
Details
https://www.bauer.com/en-US/hockey-pads-protection/body-shoulder-pads/supreme-3s-shoulder-pad-intermediate-661705.html
Promotions
Protection with mobility Supreme 3S shoulder pad gives you a full body coverage with extended rib wrap while AMP technology gives the shoulder cap a construction where the protection always follows your shoulder joint, whatever your position on the ice. Enhanced protection against impact and slashing ADAPTIV Skin sternum is our new protection system that gives you a significant layer of defense while conforming to your body shape. Keeps you dry A THERMO MAX sub liner is infused with a hydrophobic sweat management and anti-microbial treatment.
Find a Retailer
SUPREME 3S Shoulder Pad Intermediate
Upgrades
AMP Shoulder Cap, ADAPTIV Skin Sternum, Full rib wrap.
Sternum
ADAPTIV Skin sternum
Front Side Panels
full coverage molded vest with floating sternum
Back Side Panels
full coverage vest with extended rib wrap
Bicep Guard
Adjustable bicep with PE insert
Arch
Molded arches with PE insert