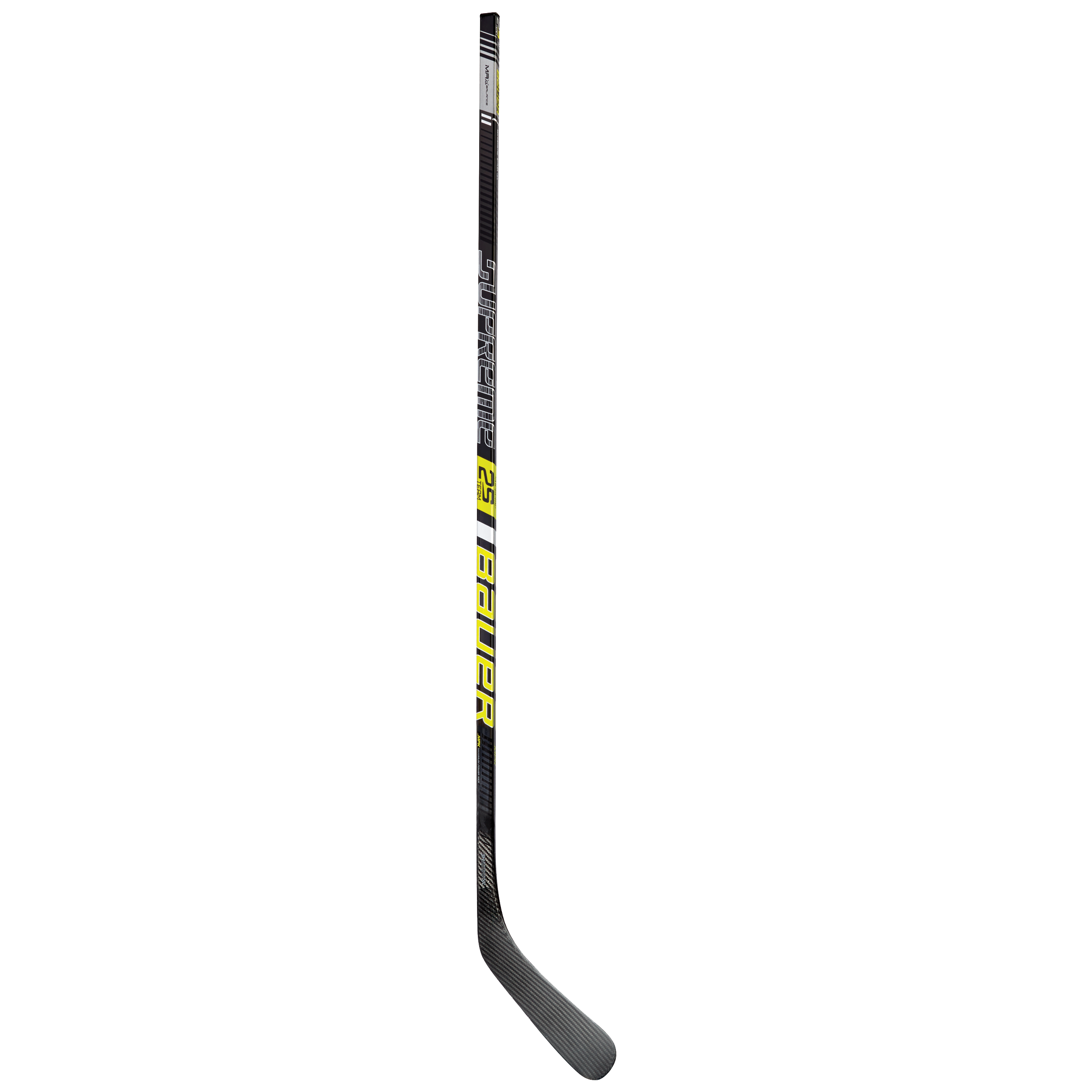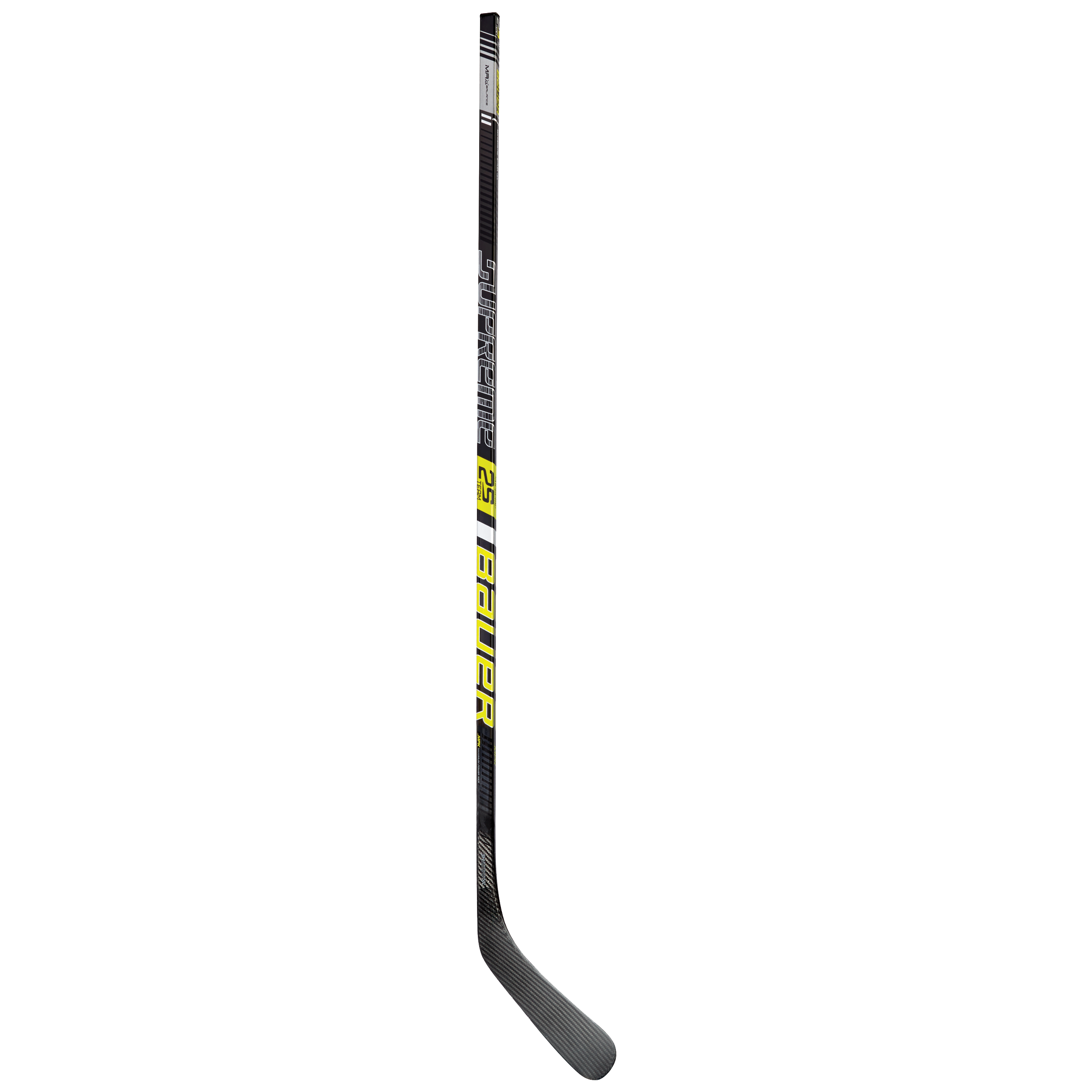 SUPREME 2S TEAM Griptac Stick Senior
Details
https://www.bauer.com/en-US/sale/sale-sticks/supreme-2s-team-griptac-stick-senior-633644.html
Promotions
The SUPREME 2S TEAM stick delivers powerful performance and playability.
Find a Retailer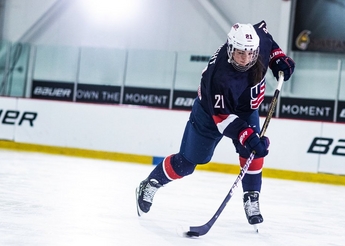 MAXIMUM POWER
Designed to give you your hardest shot possible, Maximum Power Kick (MPK) technology uses your energy and transfers it from handle to blade – to the back of the net.
LIGHTER
Maxbalance Technology reduced overall stick weight by 25 grams vs the previous model while maintaining durability by re-engineering the construction of the blade.
SUPREME 2S TEAM Griptac Stick Senior
Upgrades
Product Updates
10 gram weight reduction (compared to S180);
MaxBalance Blade Technology;
4% wrist-shot and 10% slap-shot faster recoil
Shaft Technology
Carbon UD
Blade Technology
MaxBalance Blade Technology; 3K Twill blade wrap; AERO FOAM I
Construction
450 grams, Fused 2-Piece
Sizes
SR (60")
Flex: 102, 87, 77
Curve: P92, P88, P28
INT (57")
Flex: 65
Curve: P92, P88, P28
JR (54")
Flex: 50
Curve: P92, P88, P28