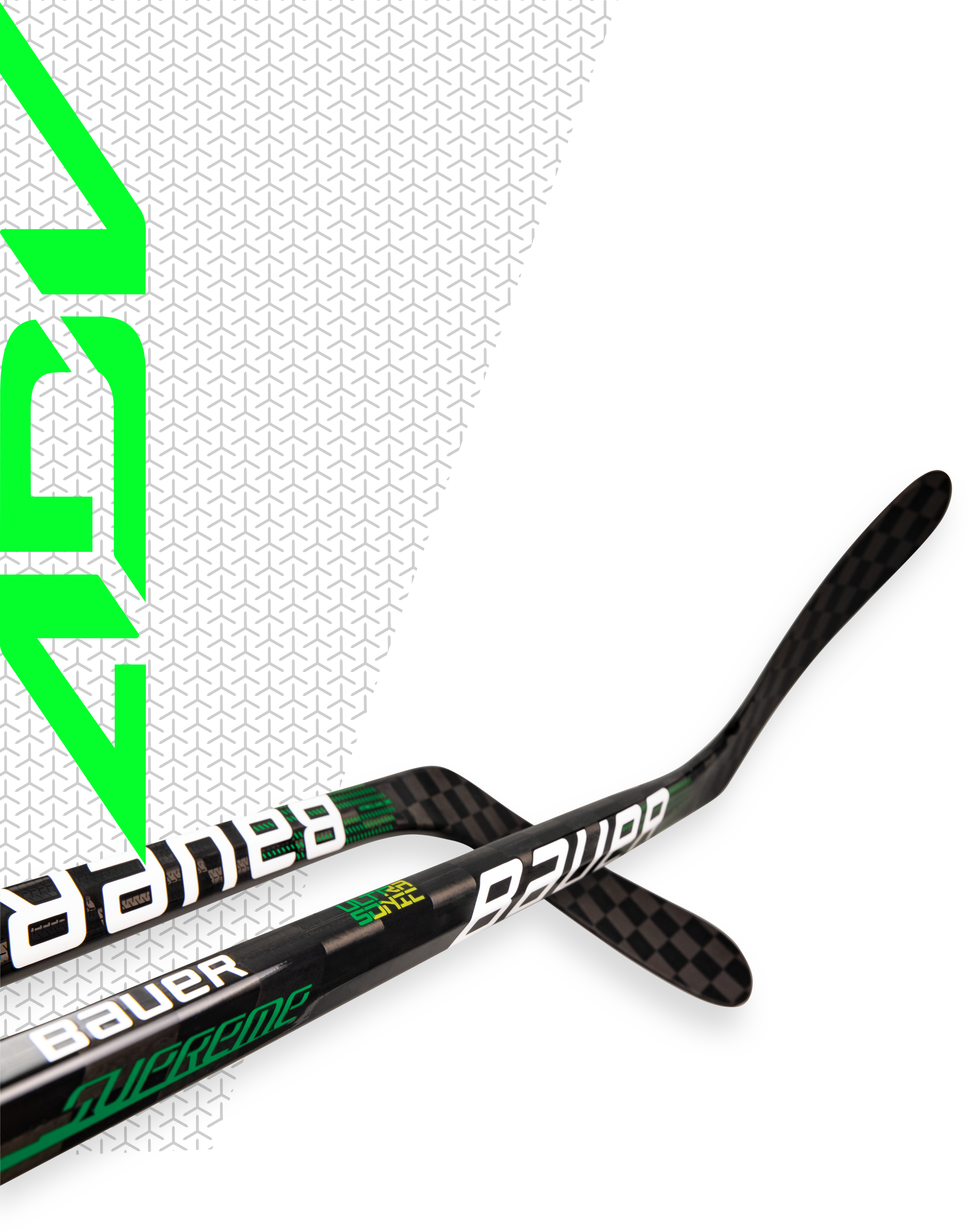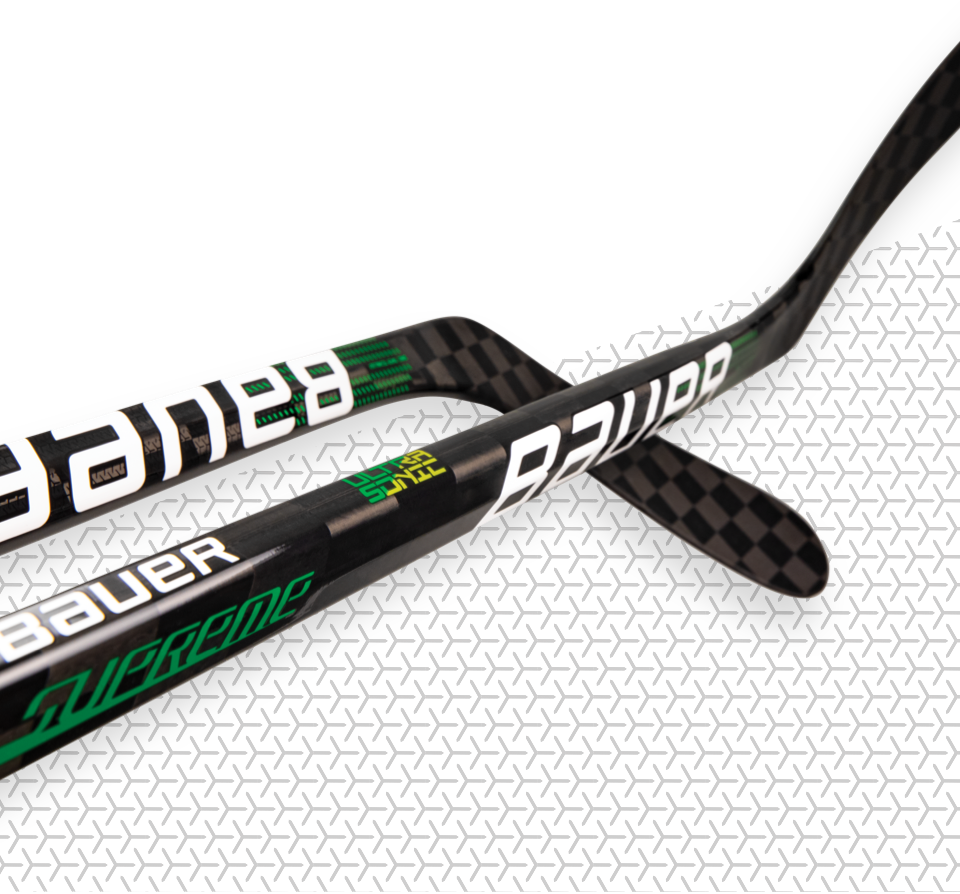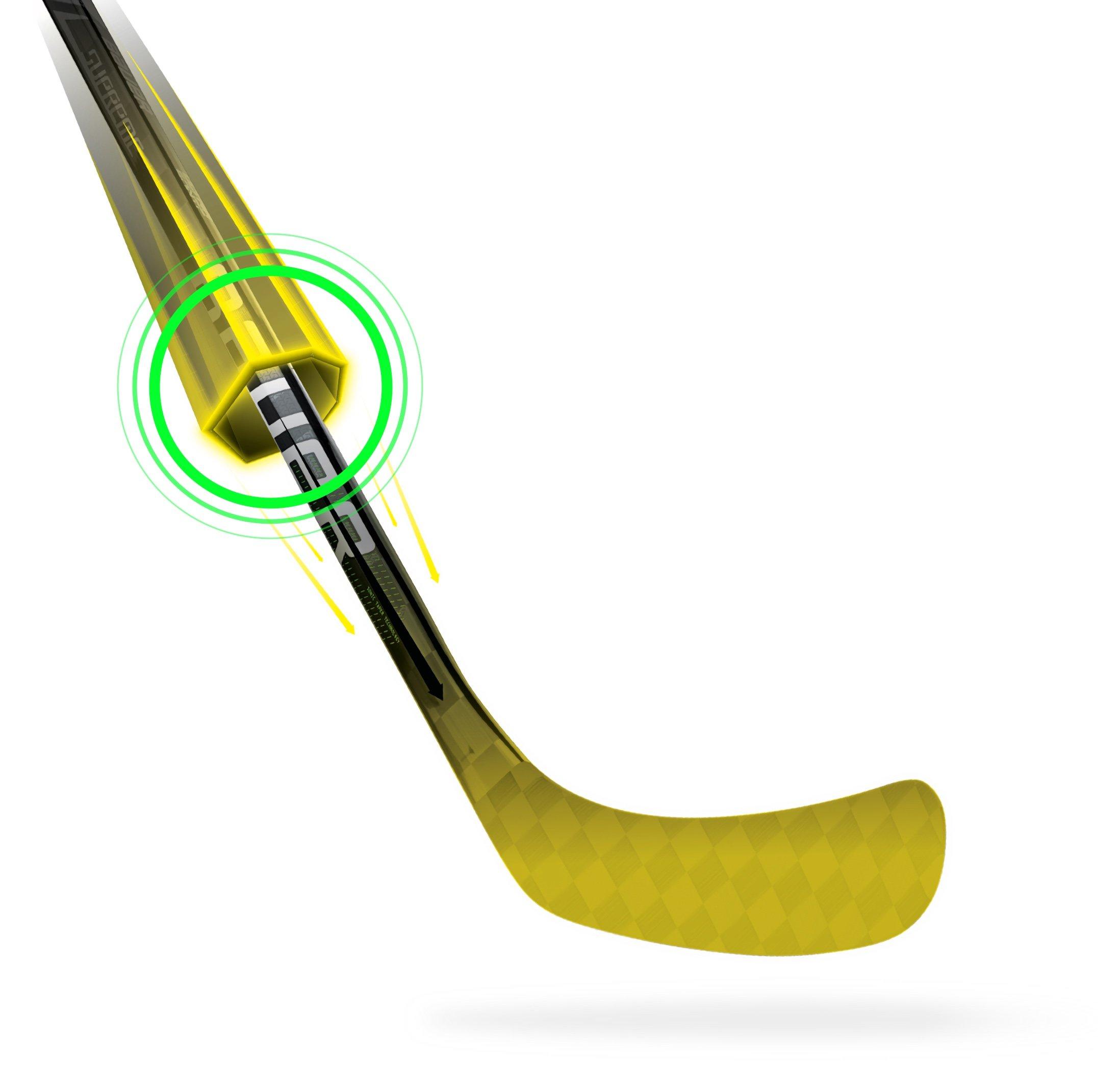 FASTCORE BLADE
What is it: The grey outer edge of the blade is a lightweight, stiff foam that is fused to an energy core where the blade contacts the puck.
Key Benefit: Reduces weight to improve the balance of the stick while maximizing puck velocity and feel.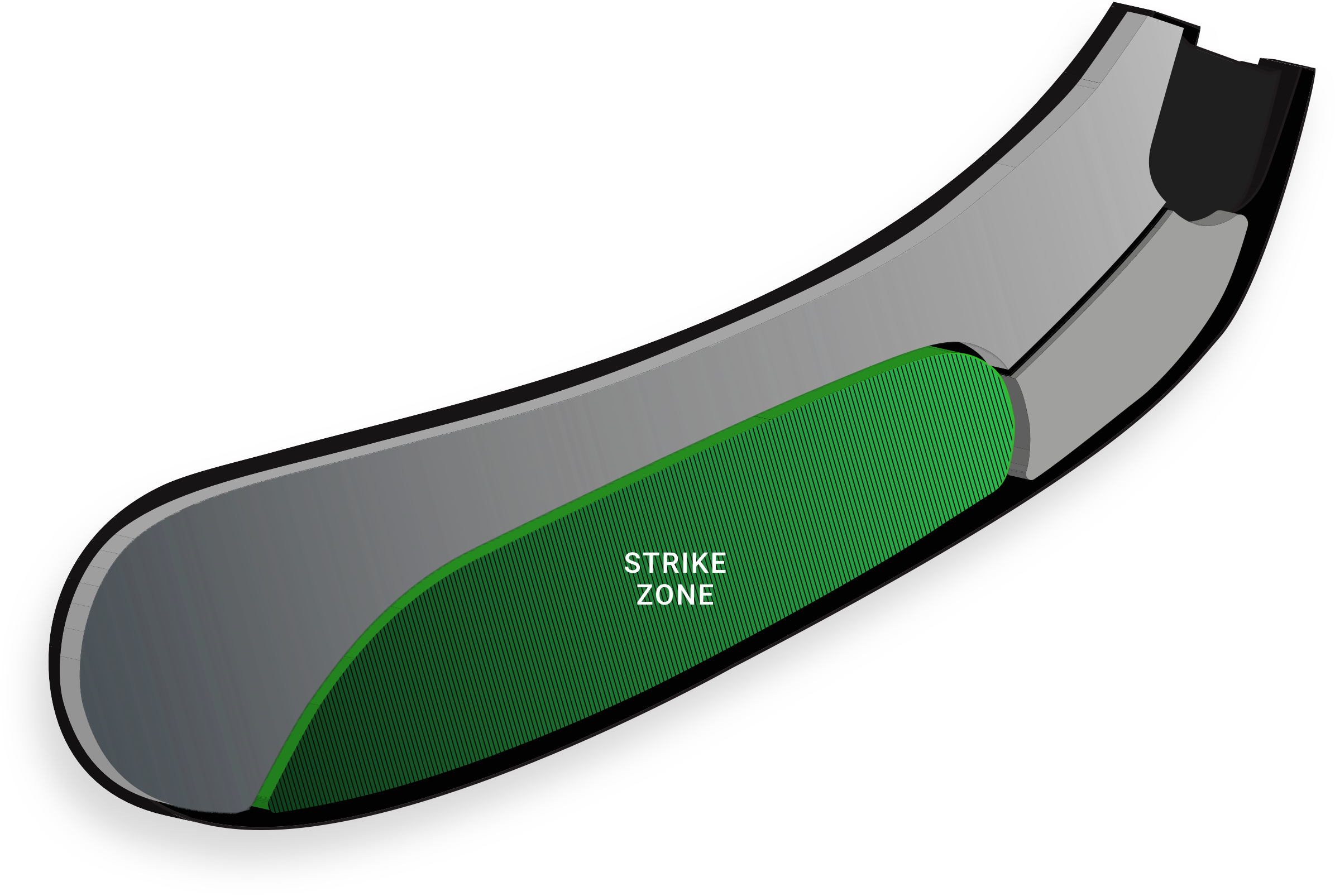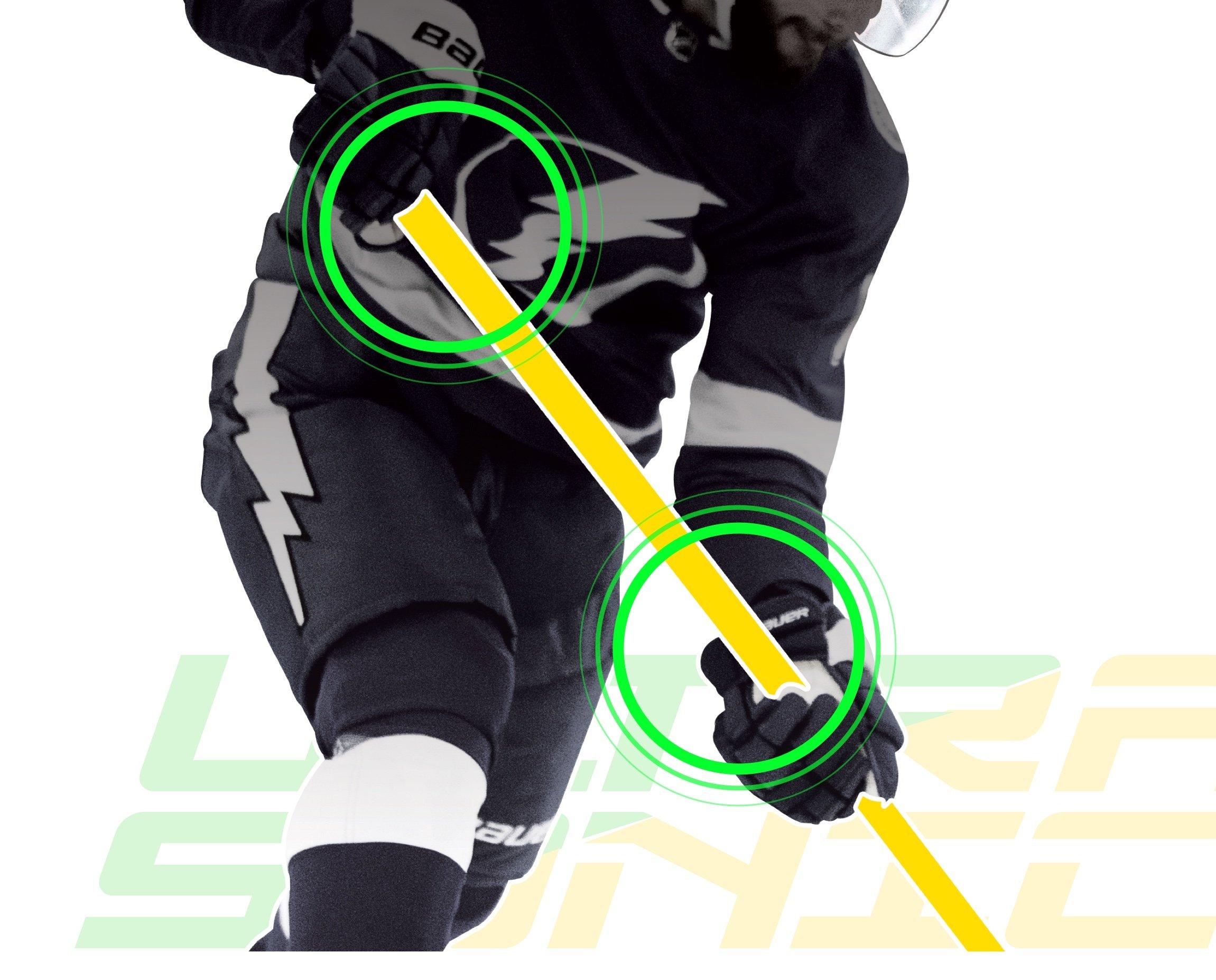 Weight

What is it: Using all of the same technologies as SUPREME ADV, this lightweight stick weighs only 390 grams.
Key Benefit: Reducing significant weight helps energy transfer through the stick for the fastest release possible.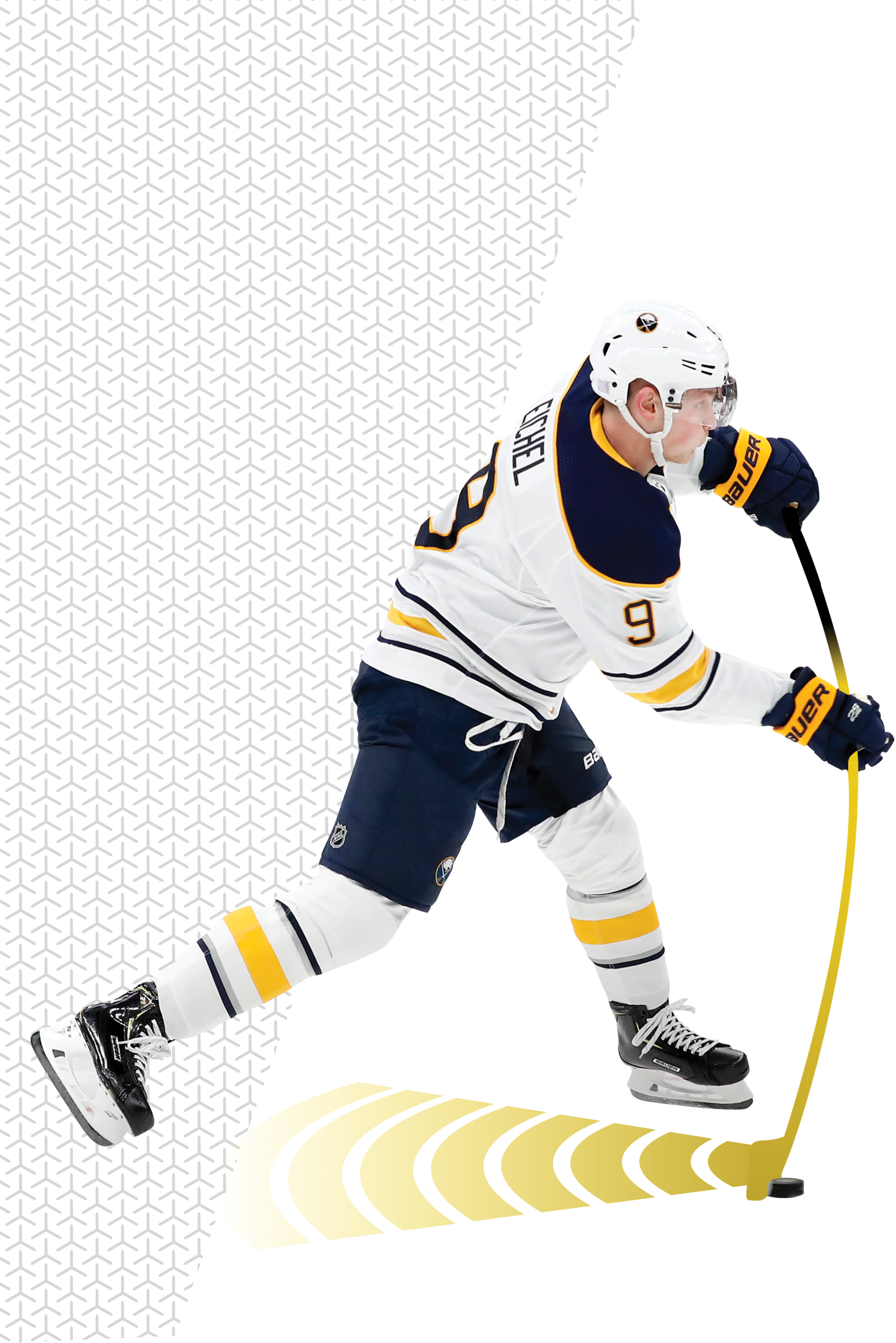 1
Hands positioned close together
Optimized High-Kick point allows the player to easily load energy into the shaft.
2
Puck is loaded near the back skate
As the puck is moving from the back skate to the front, all of the energy loaded into the stick transfers down into the blade.
3
Puck is released near the front foot
All of the energy has now been loaded into the puck as it is released.
4
Result
New definition of power as every ounce of energy has been maximized with a snap-shot.