The first thing to know about hockey stick curves is that you have a bunch of options. There's way more involved than left- and right-hand curves.
Though that is a great place to start.
DETERMINE IF YOU'RE A LEFT-HANDED OR RIGHT-HANDED HOCKEY PLAYER
If you play hockey left-handed, you hold your stick with your left hand closer to the blade. Your right hand is higher on the stick or toward the butt-end of the stick. In that case, you want a blade with a left-hand curve.
If you're right-handed, your right hand is lower on the stick, and you want a blade with a right-hand curve.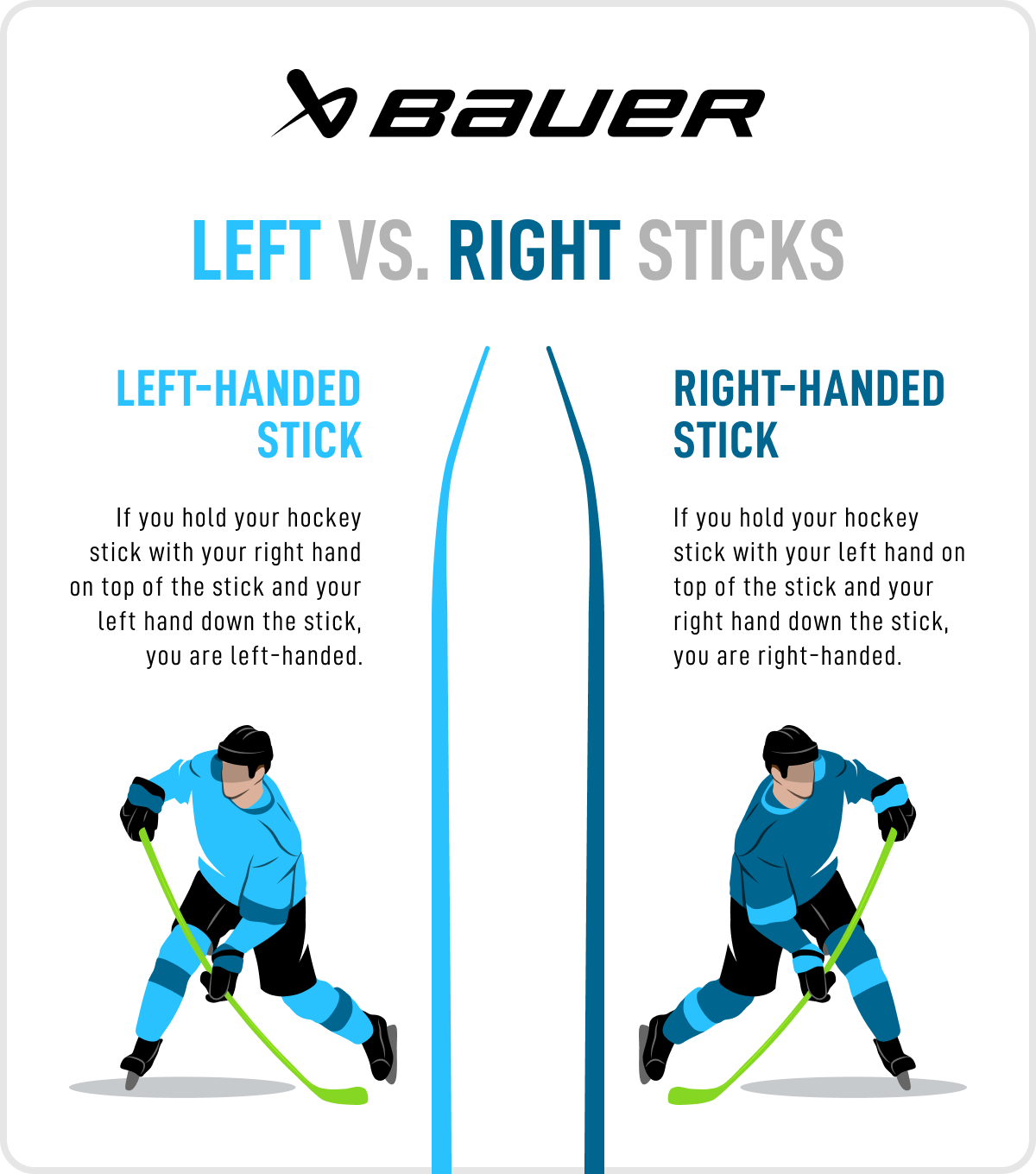 TYPES OF HOCKEY STICK CURVES FOUND TODAY
The second thing you need to know about hockey stick curves (also called hockey stick patterns) is that the curve of your blade affects your ability to handle the puck and to shoot accurately.
There are two types of curves to a stick blade available today, mid curves and toe curves.
Mid curves are more versatile than toe curves. As the term suggests, mid curves are in the middle of the blade, which makes it ideal for cradling the puck when stickhandling and generating puck spin when shooting.
Toe curves have most of their curve at the very end of the blade. This makes them ideal for pulling the puck toward you as you release a shot. Toe curves also help if you have strong stickhandling moves. As the game evolves, toe curves are becoming more popular for how players shoot and play.
HOW THE BLADE CURVE AFFECTS YOUR PLAY
As mentioned earlier, different blade curves give you different degrees of control when passing or shooting.
Here are three keys to think about when determining which blade curve is best for you:
Puck spin. The curve of your blade helps generate spin on your shots and passes. Like a tight spiral of a thrown football, the spinning motion of a puck increases stability and accuracy.
Puck control. Your curve considerably impacts your ability to stickhandle in tight spaces and take the puck away from opponents. The pocket formed by the blade curve gives you a sense of where the puck is on the blade and precisely where it will leave your stick, pass after pass, shot after shot. Familiarity breeds consistency.
Shot power. The more you can cup the puck with your blade – along with the added spin you can put on the puck because of it – the more powerful shots you'll unleash.
POPULAR BAUER HOCKEY STICK BLADE CURVES
Check out some of Bauer's more popular stick blades below.
 


THE P92 CURVE

This is the most popular blade pattern used today. This pattern helps you cradle the puck and is great for puck handling in traffic. With the P92, you'll excel in wrist- and snap shots and find the open face helps elevate the puck. With more blade surface, the P92 makes it easier to tip pucks in front of the net and knock in rebounds. Explore our P92 hockey sticks.

THE P88 CURVE

This classic mid-curve blade is a great versatile, all-around choice. It will help you excel in puck control, stick handling, hard wrist shots, and quick releases. Explore our P88 hockey sticks.

THE P28 CURVE

This blade's toe curve and open face make it a great option for players who play the game with the puck on the toe of their stick. Ideal for quick playmaking, the P28 is on its way to becoming a top-selling pattern. Explore our P28 hockey sticks.
HOW TO CHOOSE YOUR HOCKEY STICK CURVE
It's important to know that the right stick blade pattern selection is entirely up to you. There are no right or wrong answers. Remember, the only real consideration is how comfortable you are while playing with a specific blade curve.
How do you find your best choice?
To get started, talk to a coach or a friend. See what they recommend. From there, you can always talk to a Bauer expert at your local retailer. Find one that is a certified Game Fit center. They'll have the technology and a stick shooting lane to record and analyze your shot.
Another option is the online route, where you can reach out to our virtual Bauer Fit Experts, who can help you by phone or email.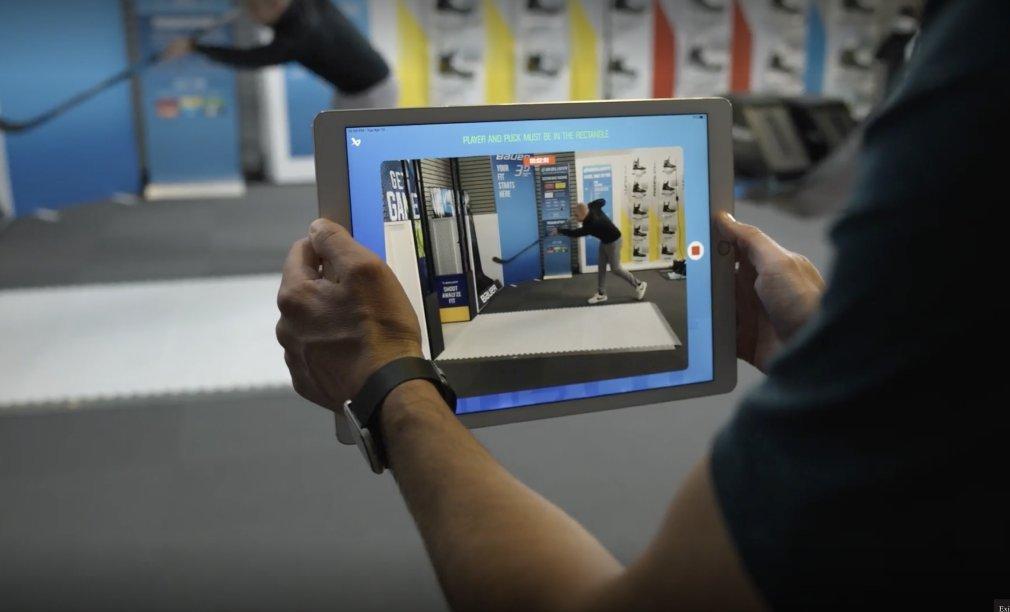 And finally, if you are a more advanced player who wants full control of your hockey stick specifications, including hockey blade pattern, build your own stick with the MyBAUER custom hockey equipment tool.