We Made History.
The NEXUS ADV redefines stick performance. Not only is this the lightest NEXUS stick ever created, but it is also loaded with a revolutionary technology that will give players a level of confidence they have never experienced when shooting the puck.
GET IT NOW, OR GET IT NEVER
Limited quantities, In store-only
FIND A RETAILER
All NEXUS sticks are designed to load and release shots with ease. NEXUS ADV Technology focuses and enhances these characteristics.
BLADE
SLINGTECH
---
Why a hole?
By adding a hole in the blade, we were able to create two separate blade sections with different properties that work together while loading and releasing shots.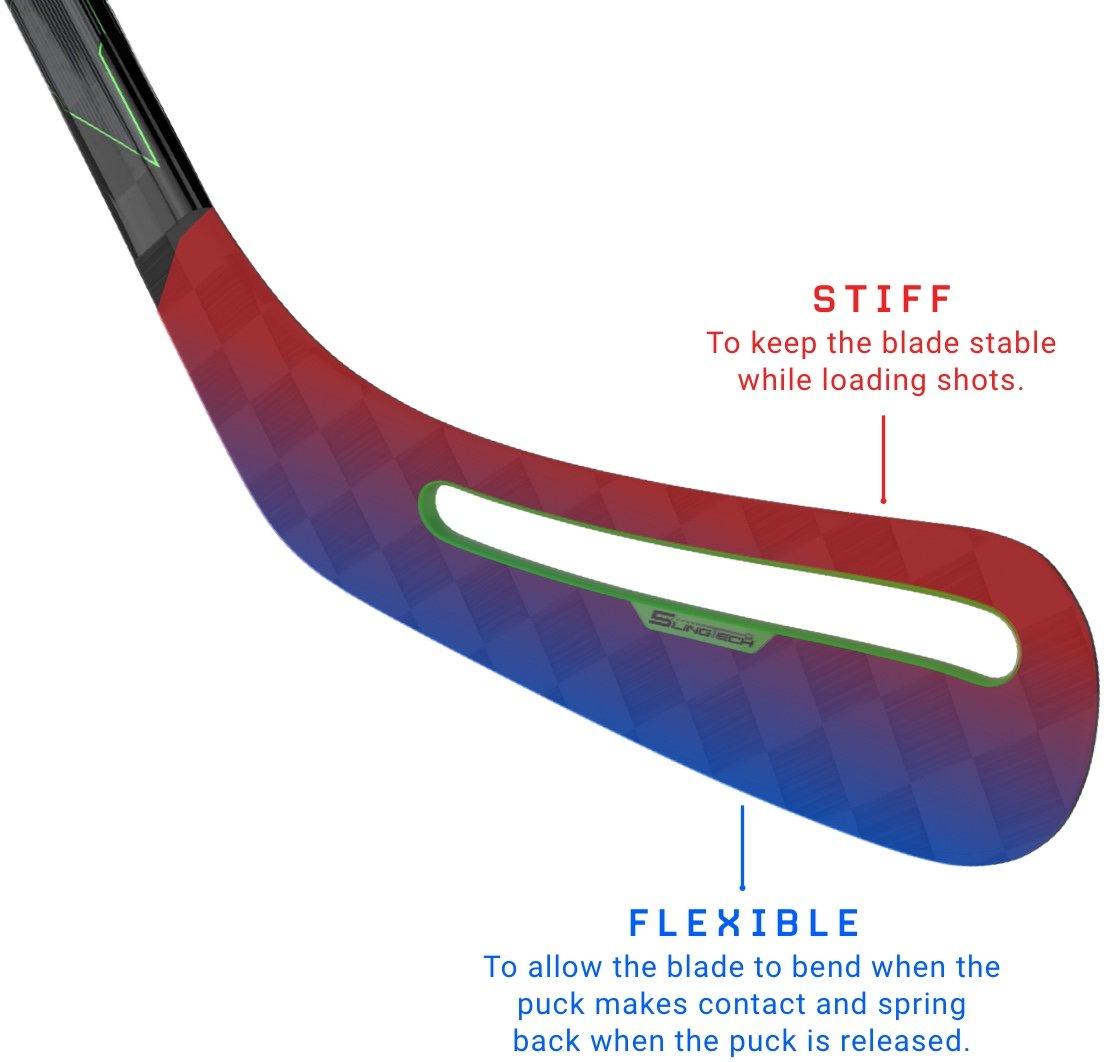 BLADE
SLINGTECH
---
Performance benefit
The slingshot effect allows the puck to accelerate off the blade faster.
STIFF TOP CREATES STABILITY
+
FLEXIBLE BOTTOM LOADS AND RELEASES PUCK
=
SLINGSHOT EFFECT
BLADE
SLINGTECH
---
What about durability?
Testing:
2000 hours of on-ice testing
FEA analysis
In-lab destruction testing
Result:
We reinforced the edges of the hole to ensure that durability is on par with our elite level sticks.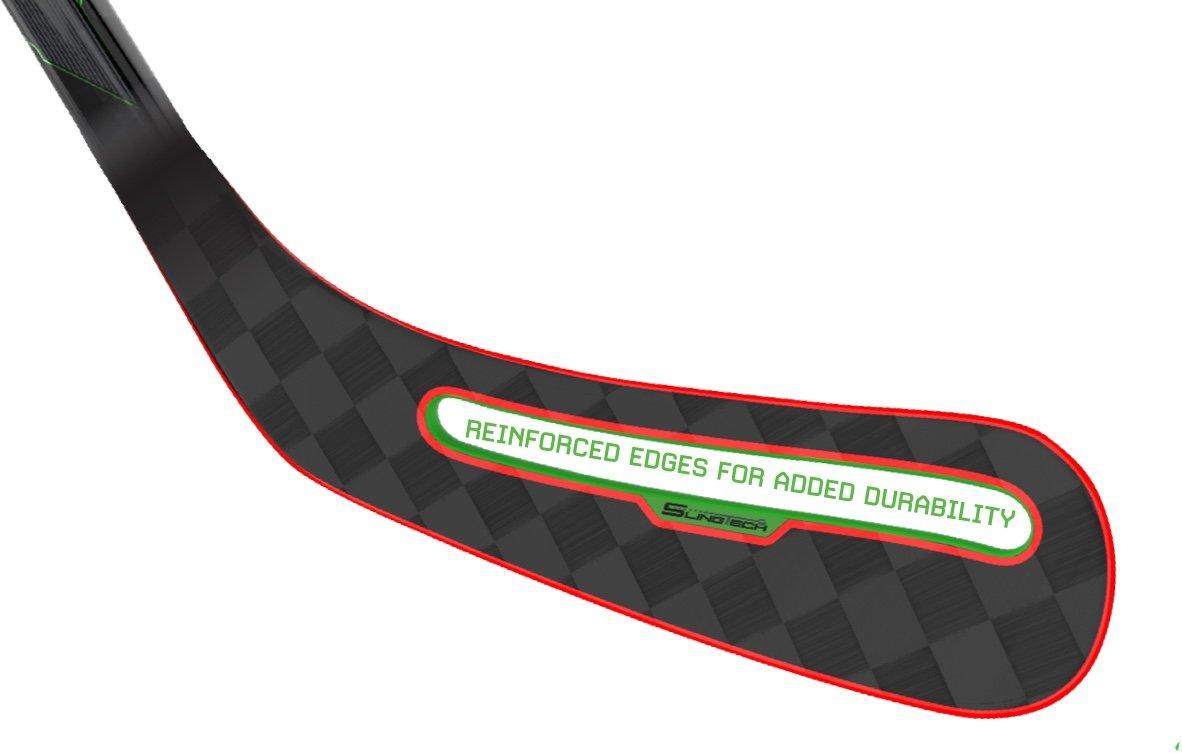 SHAFT
ER SPINE TECHNOLOGY
---
Using geometry to improve performance
A revolutionary 5 sided shape creates a spine down the back of the shaft to remove excess carbon fiber in the key loading zone.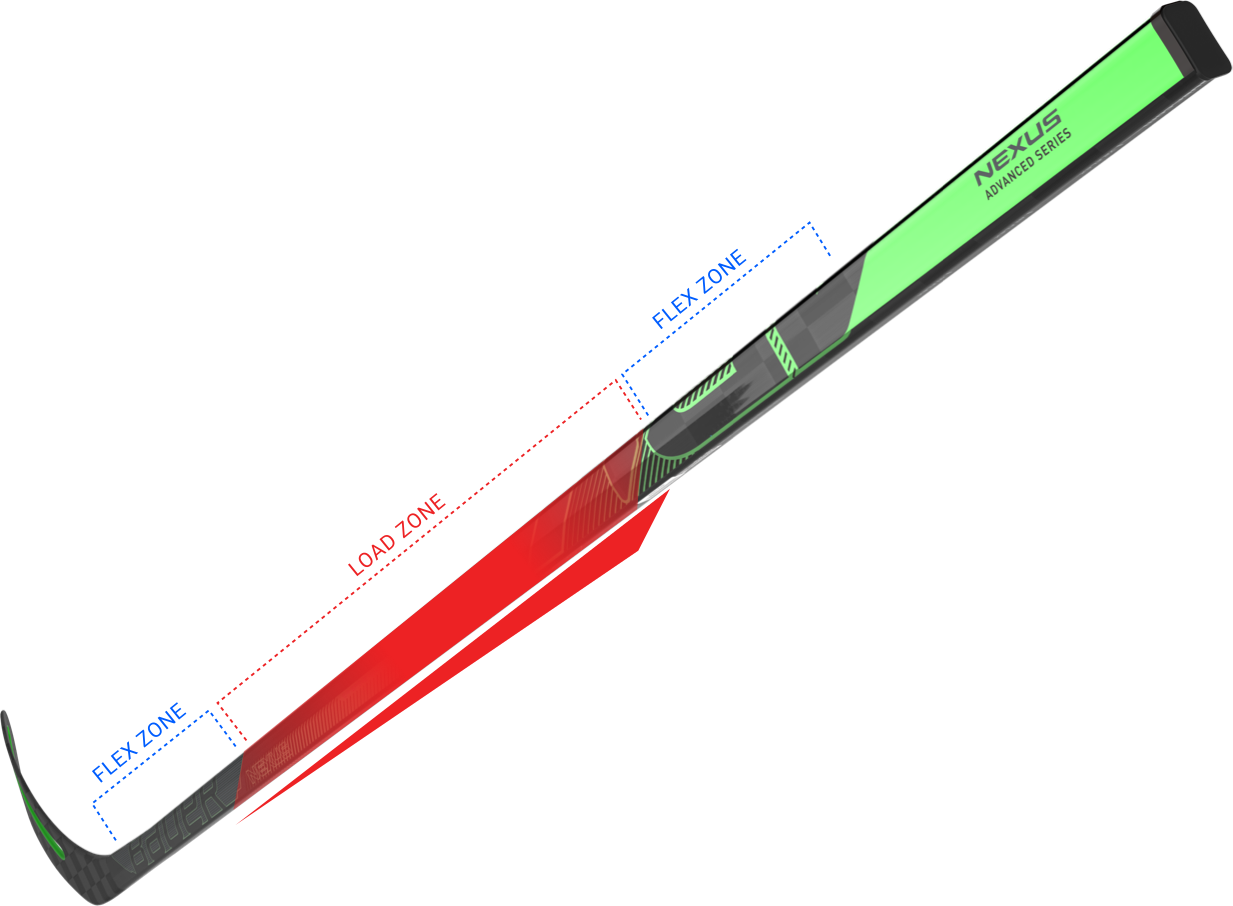 SHAFT
ER SPINE TECHNOLOGY
---
Performance benefits
Reduces weight
Faster energy transfer from kick-point to the blade
Easier to load & release shots
SHAFT
ER SPINE TECHNOLOGY
---
Added Control
New shape has been designed to contour to the palm of your hand to maximize feel and control.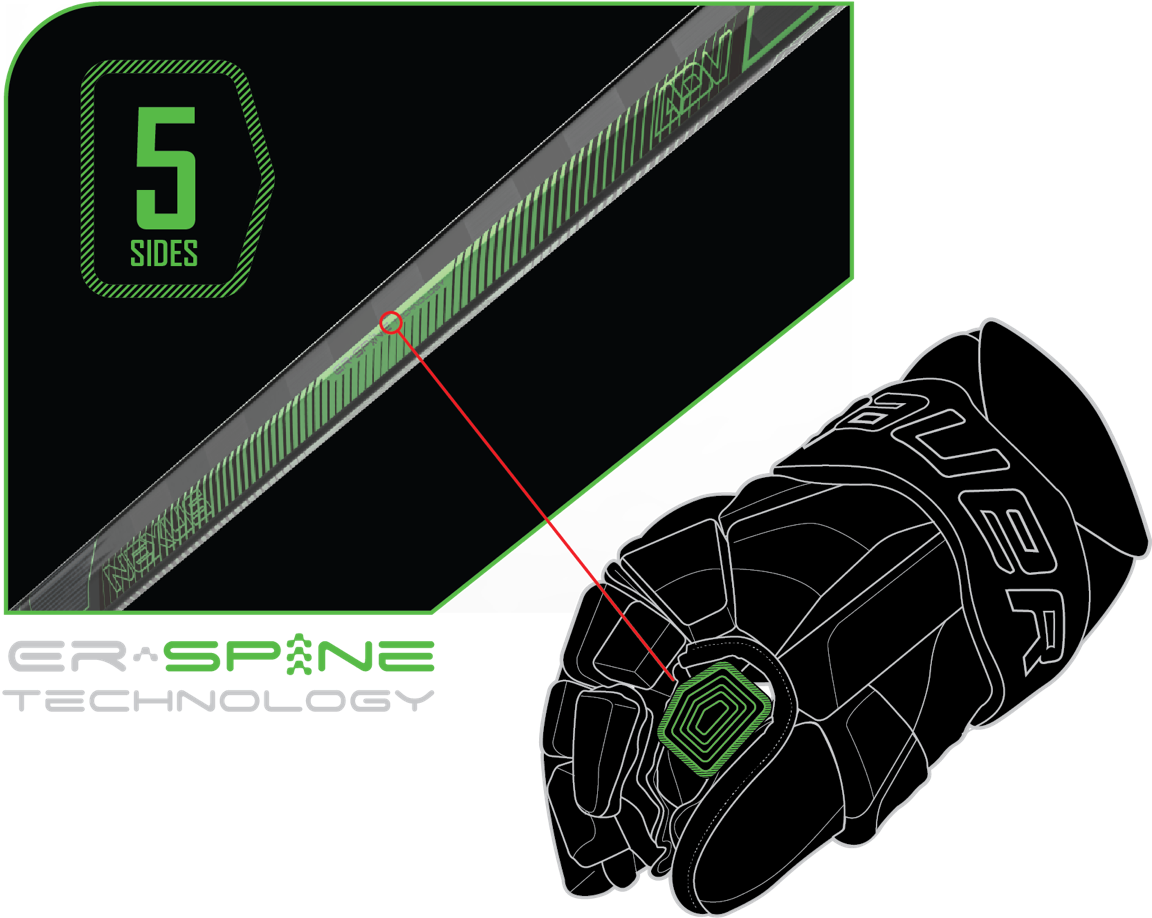 ULTRA
LIGHTWEIGHT
---
Advanced carbon layering + ER SPINE TECH Combine to create our lightest NEXUS Stick ever.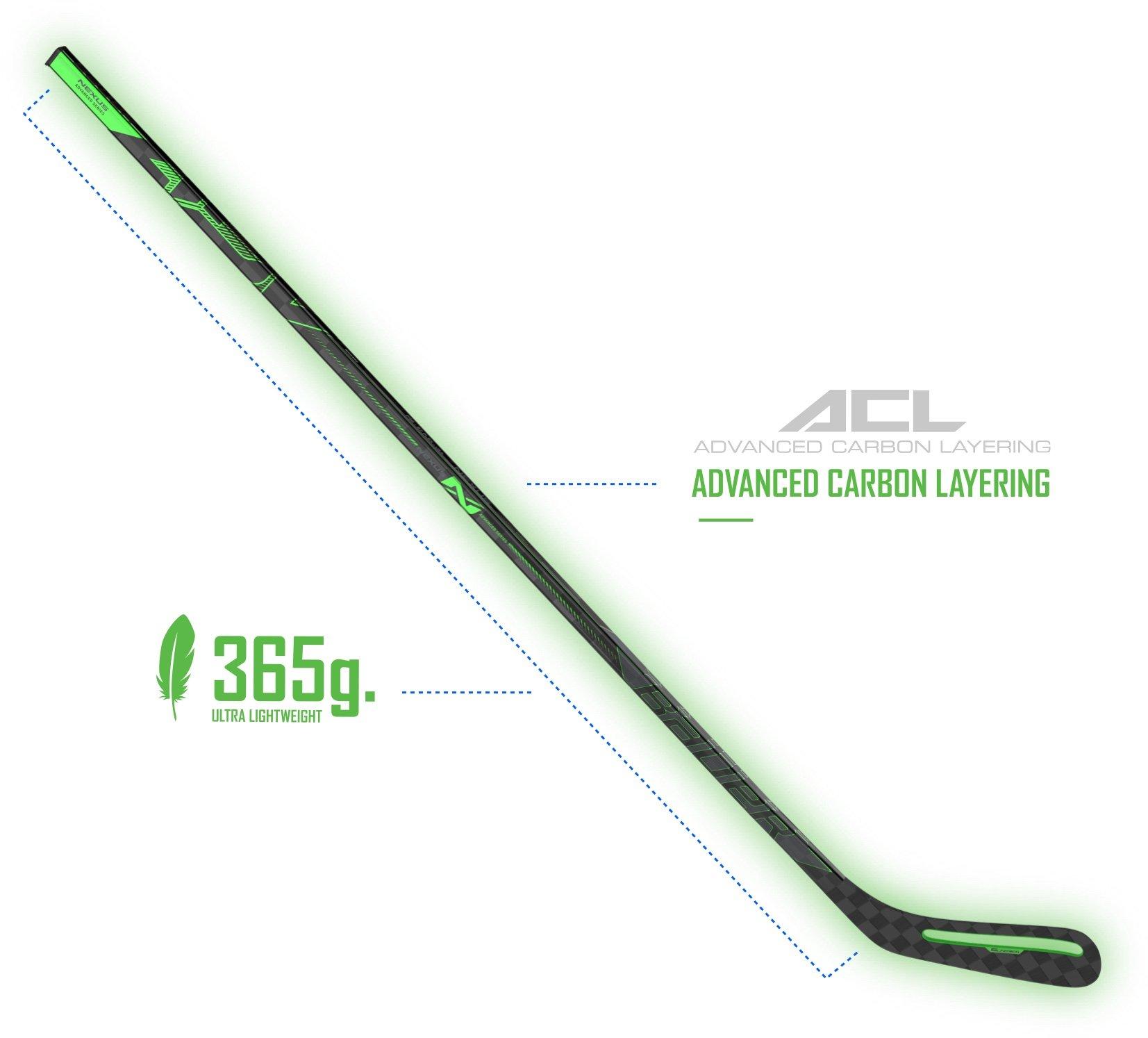 GET IT NOW, OR GET IT NEVER
Limited quantities, In store-only
FIND A RETAILER