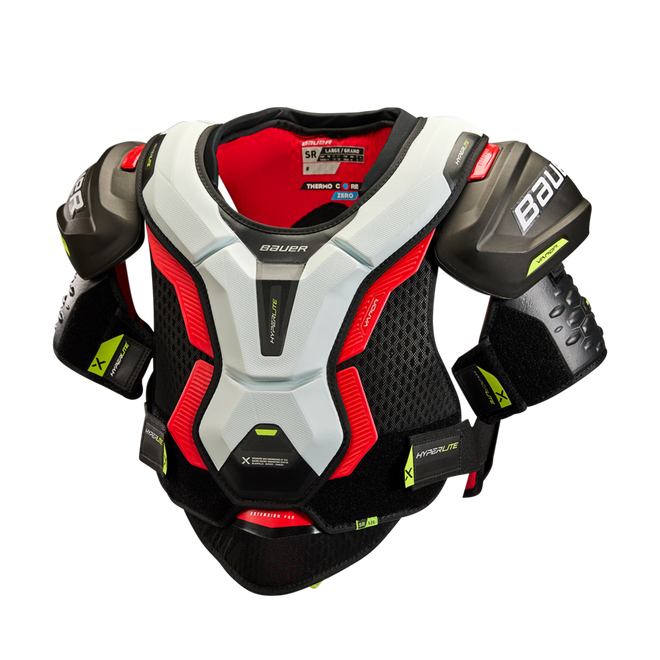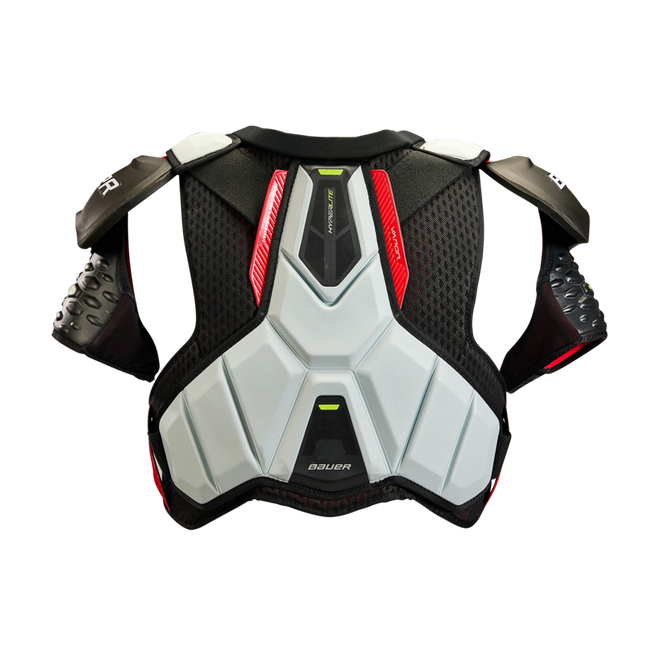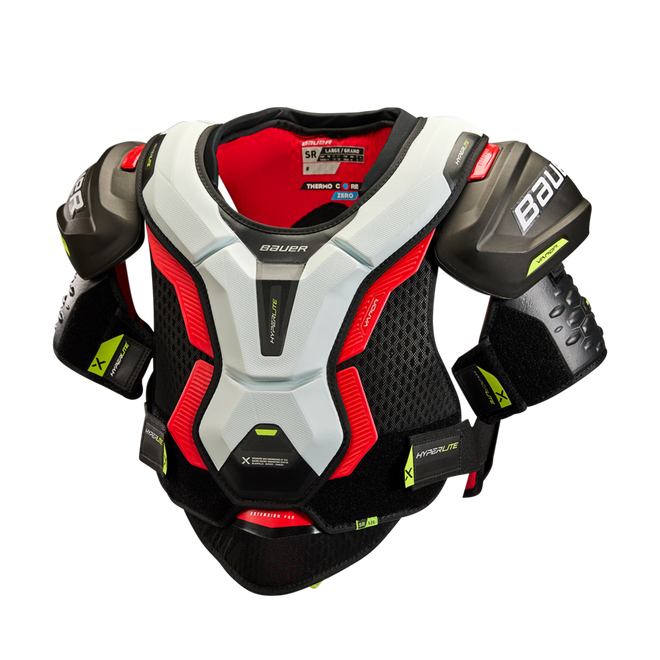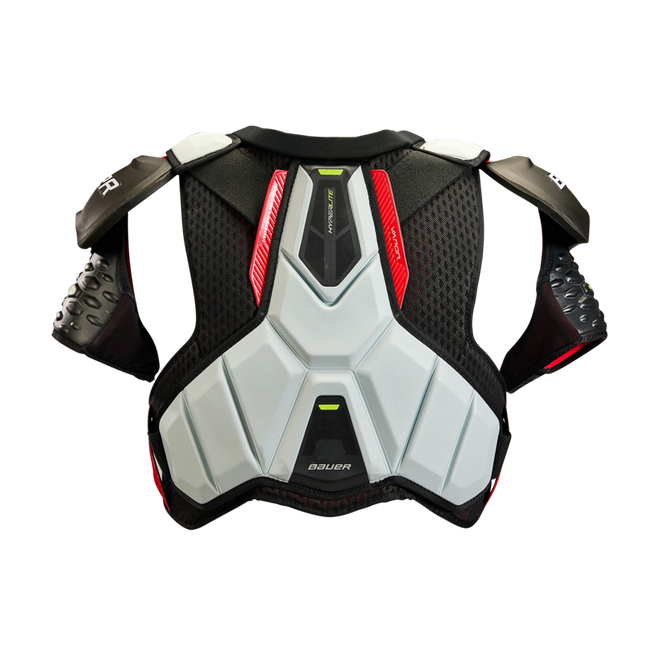 VAPOR HYPERLITE SHOULDER PAD SENIOR
Details
https://www.bauer.com/en-US/hockey-pads-protection/body-shoulder-pads/vapor-hyperlite-shoulder-pad-senior-627092.html
Promotions
The new Vapor Hyperlite shoulder pad provides the lightest elite level protection so you can play at your fastest from start to finish. A SHOCKLite foam insert added to the floating sternum and spine increases protection on the flexible VENTAPRENE vest. Combined with the proprietary AEROLITE caps, this is the lightest protection package allowing you to be at your quickest on the ice.
Find a Retailer

HyperLite Shoulder Pad
The lightest elite level protection to let you play your fastest from start to finish.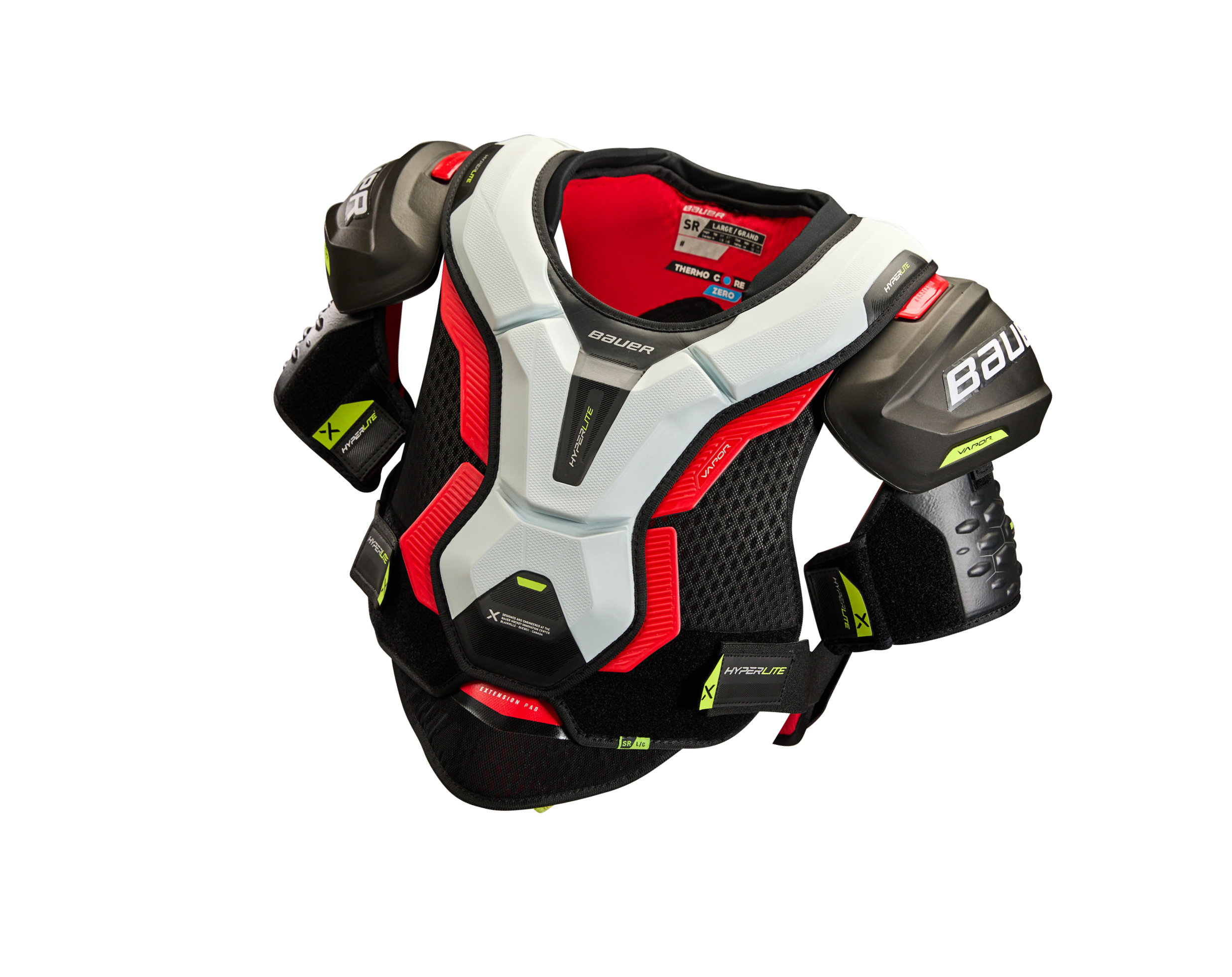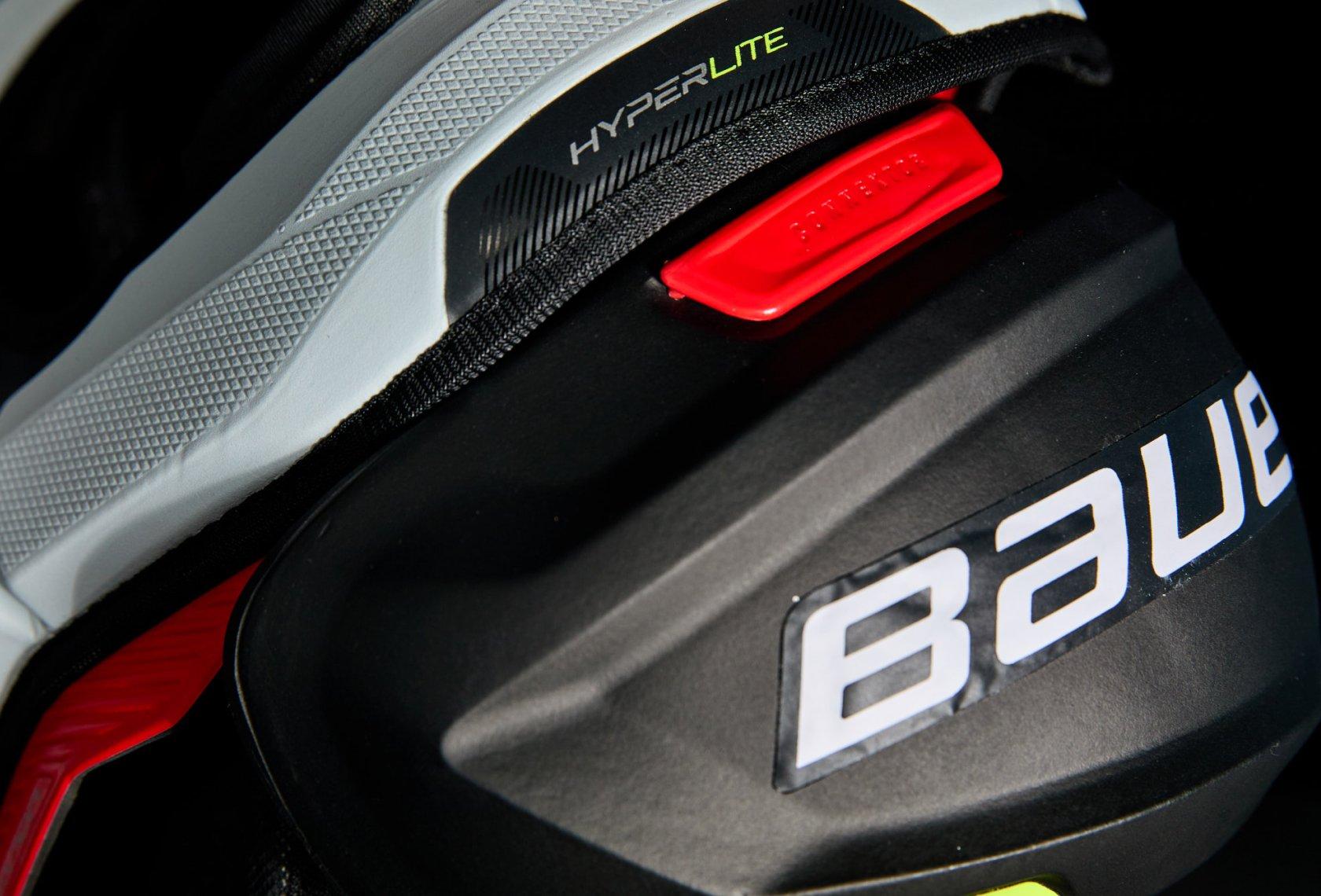 AEROLITE Cap
Provides the lightest level of protection in the lightest package.
VENTAPRENE Vest
VENTAPRENE vest with a floating sternum and spine flexes with your every move.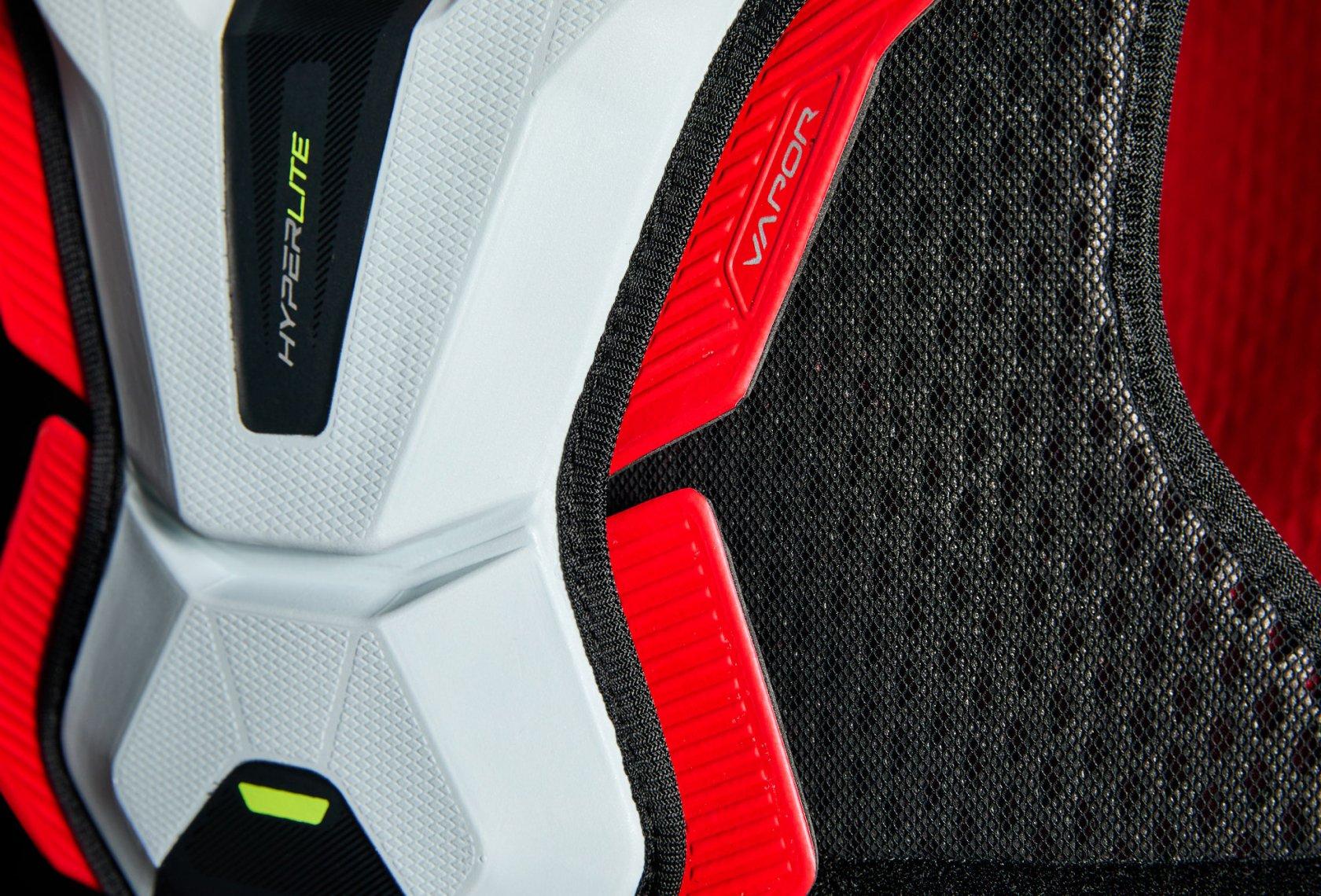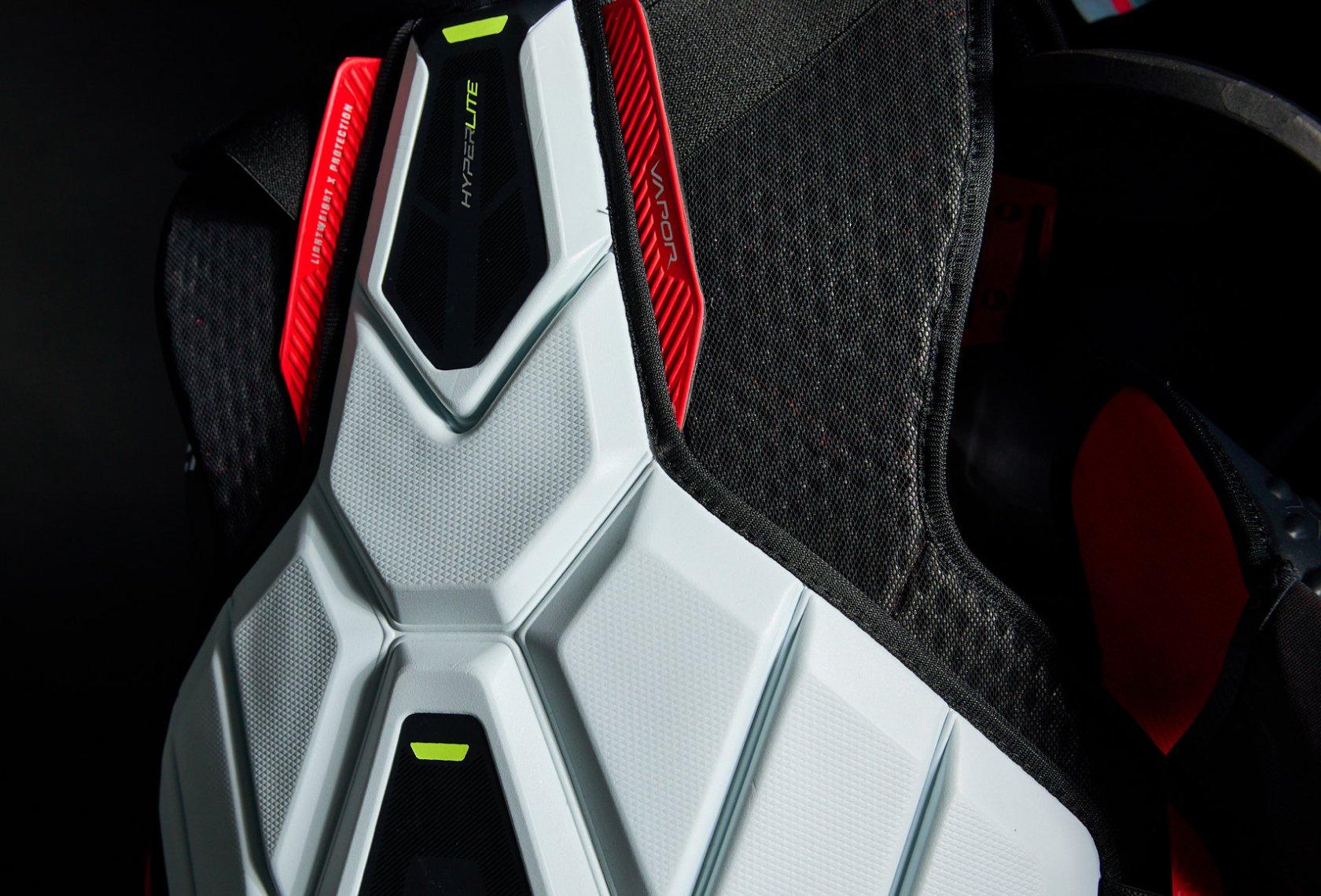 Shocklite Foam
SHOCKLite foam insert in the spine and Sternum provides protection where you need it.
SLEEVE-Fit Bicep
Improves comfort and ease of movement.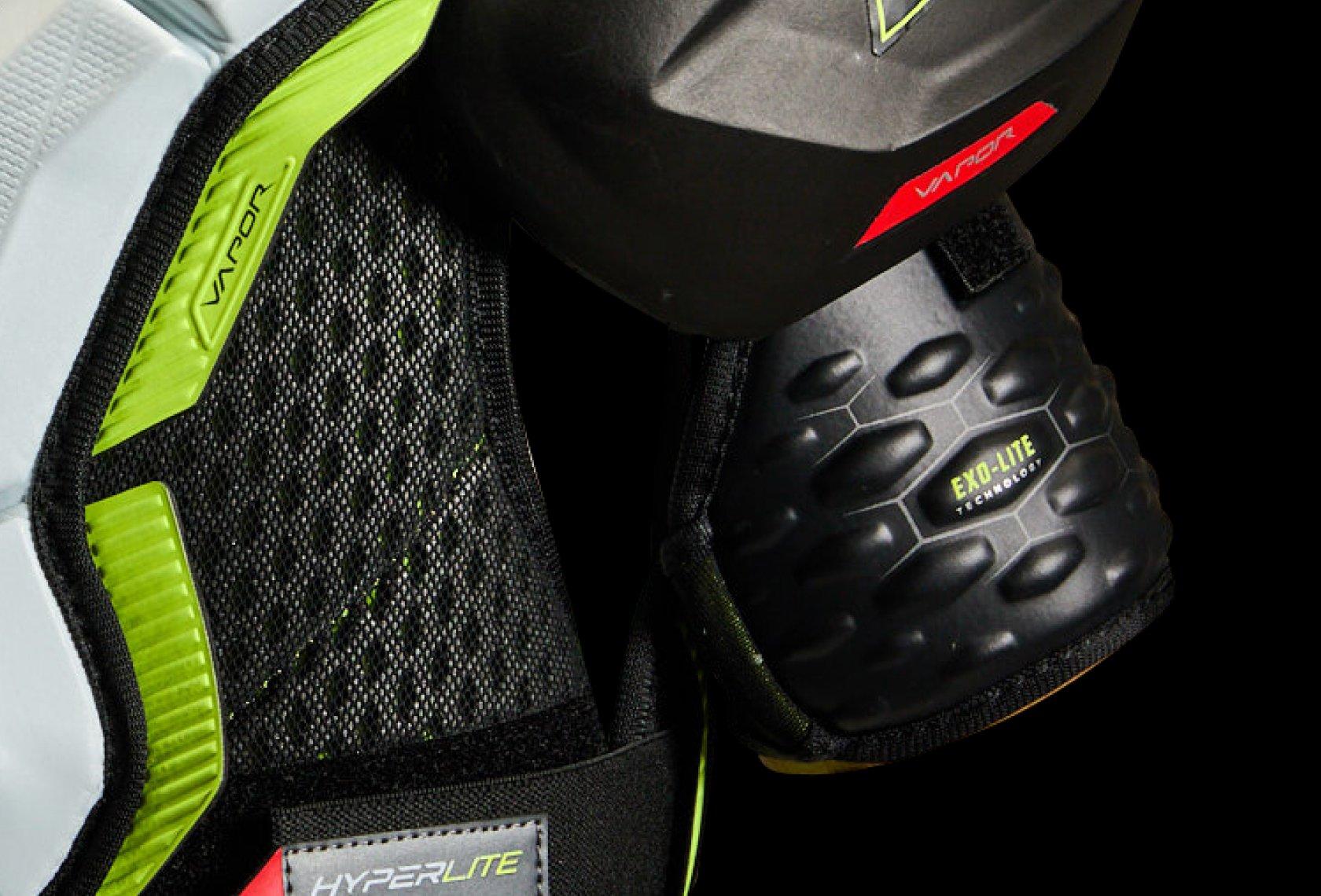 VAPOR HYPERLITE SHOULDER PAD SENIOR
Upgrades
Aerolite Cap w/Connektor, Flexaprene vest, Spine and rib protection
Lining Material
THERMOCORE ZERO
Spine
Hyperlite HD molded foam with Shocklite foam insert
Sternum
Floating Hyperlite HD sternum with Shocklite foam insert
Front Side Panels
Soft and comfortable Flexaprene vest
Back Side Panels
Full coverage vest with rib reinforcement
Bicep Guard
One-piece EXO-Lite Skin with Sleeve-fit closure
Arch
Molded with HD foam insert
Cap
Lightweight Aerolite 2.0 Caps with Connektor