The most protective helmet is the one that fits you best...and the best fitting helmet for you is the MyBAUER Re-Akt. For the first time ever, you can get scanned and have a custom-fitted helmet delivered to your doorstep.
PERFECT FIT

The MyBAUER Re-Akt has a fully customizable liner, shaped perfectly around your head to achieve the optimal fit and reduce any negative space inside the helmet. Bauer's proven FreeForm adjustment system allows independent length and width adjustment, so you can change your hairstyle and still have a perfect fit.

VENTILATION

The combination of strategically placed air vents on the outside of the shell with Digital Foam helps allow air to flow freely to the players head. Without sacrificing protection the helmet is extremely breathable and allows for a fast recovery on the bench.
THE MYBAUER EXPERIENCE
What it's like to get a custom helmet from MyBAUER
1. Get your head scanned

Visit a Certified Game Fit Center to take the first step in the MyBAUER helmet experience. An associate will take a 3D scan of your head so we can build a helmet just for you.

2. Add your finishing touches

Choose your helmet and component colors to match your team and show your style!

3. We build it

3D Printed and skillfully assembled at our Blainville R&D facility ensuring this helmet is just for you!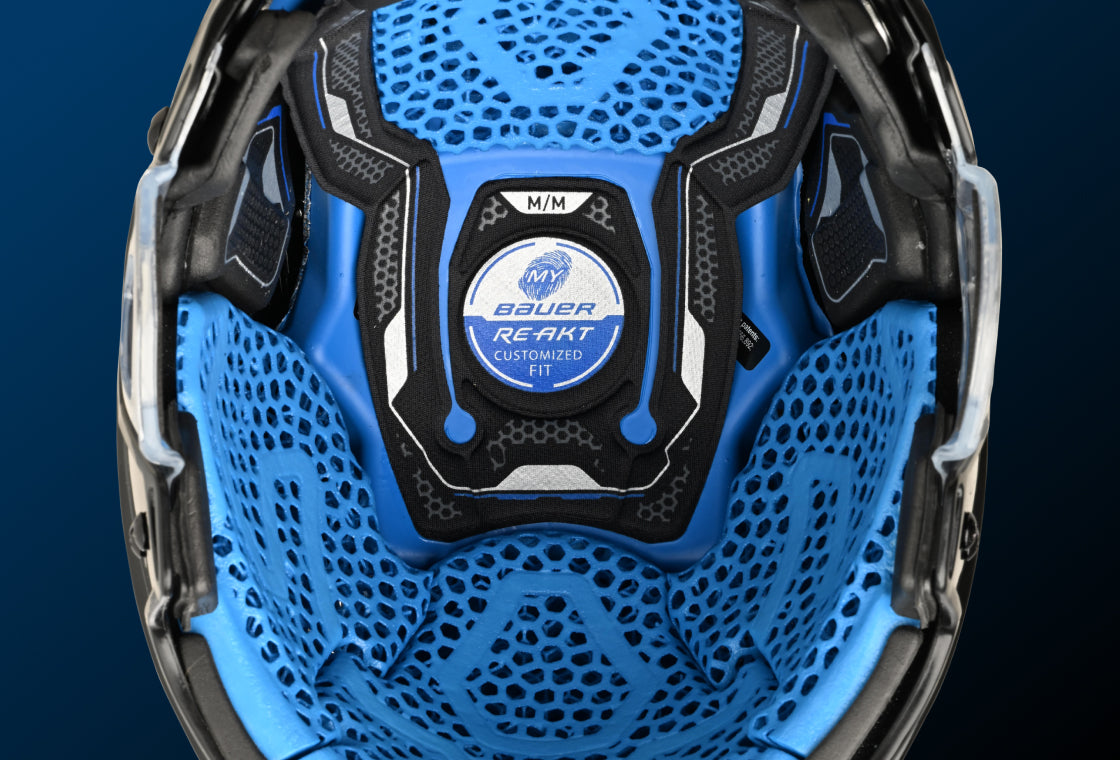 DIGITAL FOAM
3D-printed lattice that is custom printed around the players head based off their personal head scan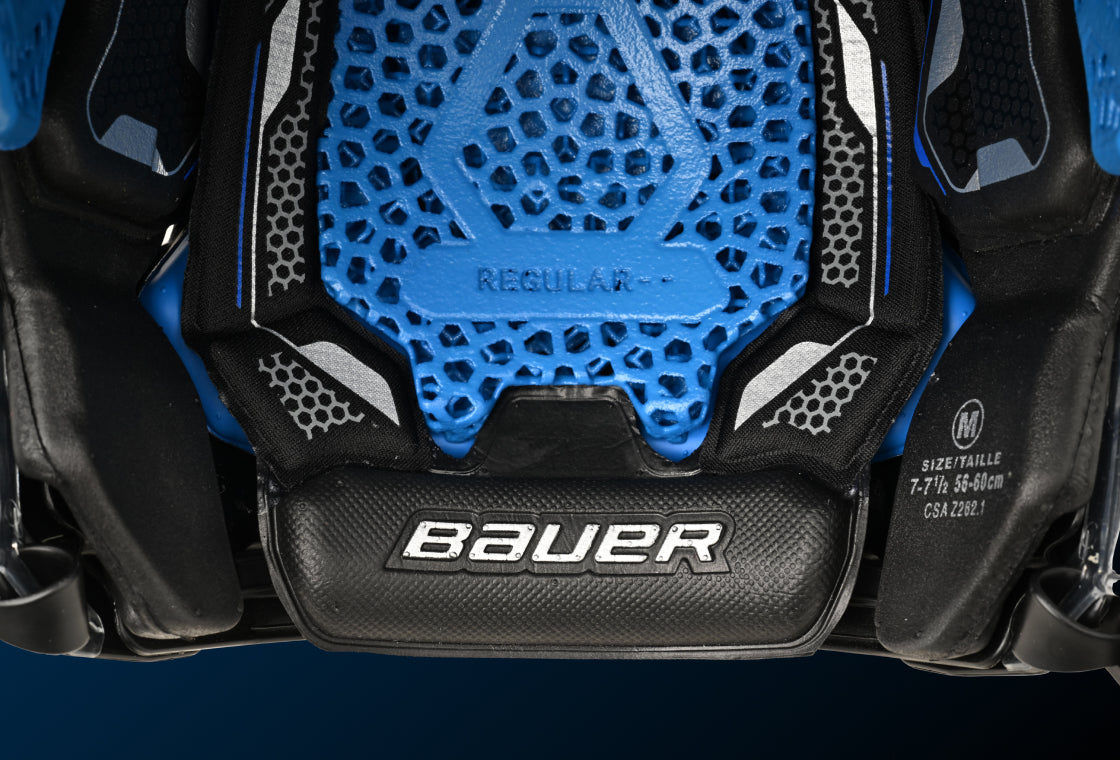 SPRING-LOADED OCCIPITAL
Locks in the players head with a spring-loaded pad that adapts to unique head shapes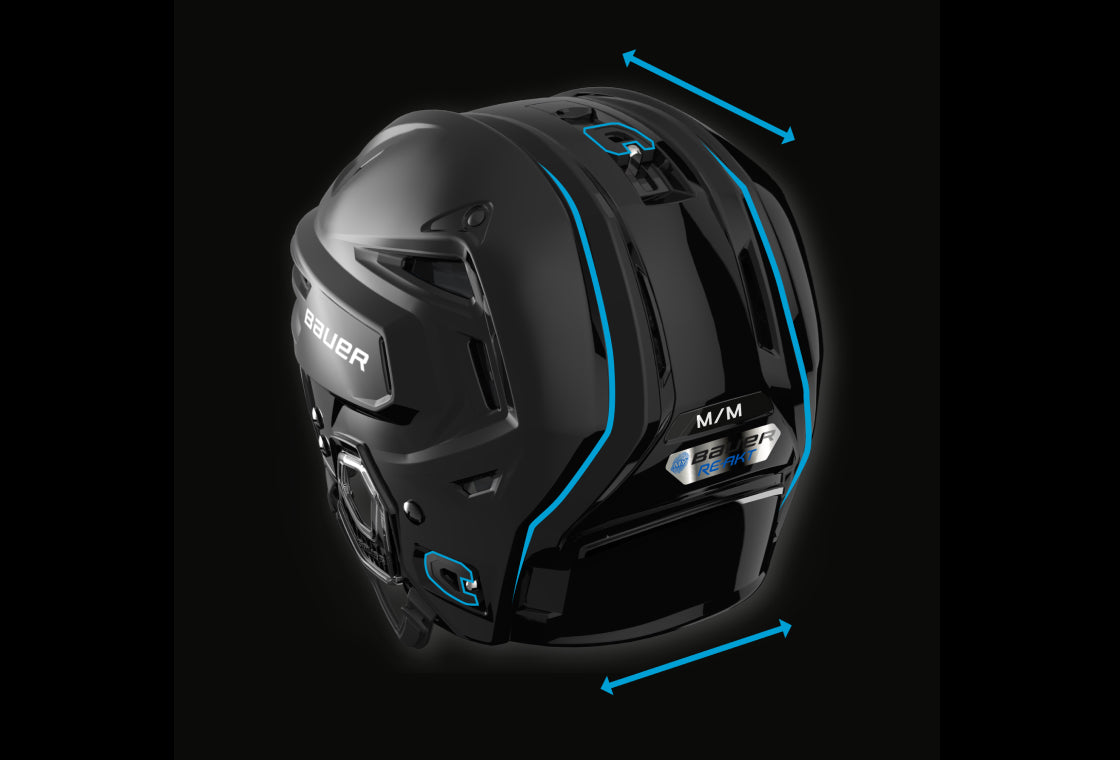 FREEFORM ADJUSTMENT SYSTEM
Gives independent length and width adjustment for a fit that's truly your own