SUPREME M5PRO GOAL PAD
Sale price
$899.99
Regular price
Unit price
per
Get free returns as a BAUER MVP Learn More
Find a Retailer

Product Overview

Push the boundaries of pad technology with the M5 PRO. Designed as a stiff 151 degree shaped pad for optimized coverage in the butterfly and a break below the knee for pro shape, the thick profile prevents shooters from seeing any net and the 120 boot angle allow rebounds to deflect away from the front of the net.

STABILISLIDE KNEE BLOCK – prevents over-rotation with a built in 

bracket allowing the goalie to have great ice seal and coverage down low.

TUNE-FIT + STRAPPING – balances the pad on the leg. Adjustable straps 

on the top and bottom allow for the exact fit to be customized on the leg.

C.O.R.TECH + CALF PLATE – easy slide calf plate allows the goalie to move 

effortlessly in the net. With the molded pillow added from MACH the

M5PRO goalie has added support to be stable in the butterfly position.

DUAL-DENSITY PAD CORE – 151 degree break below the knee angle for 

optimum coverage and 120 degree soft boot angle for deflecting pucks.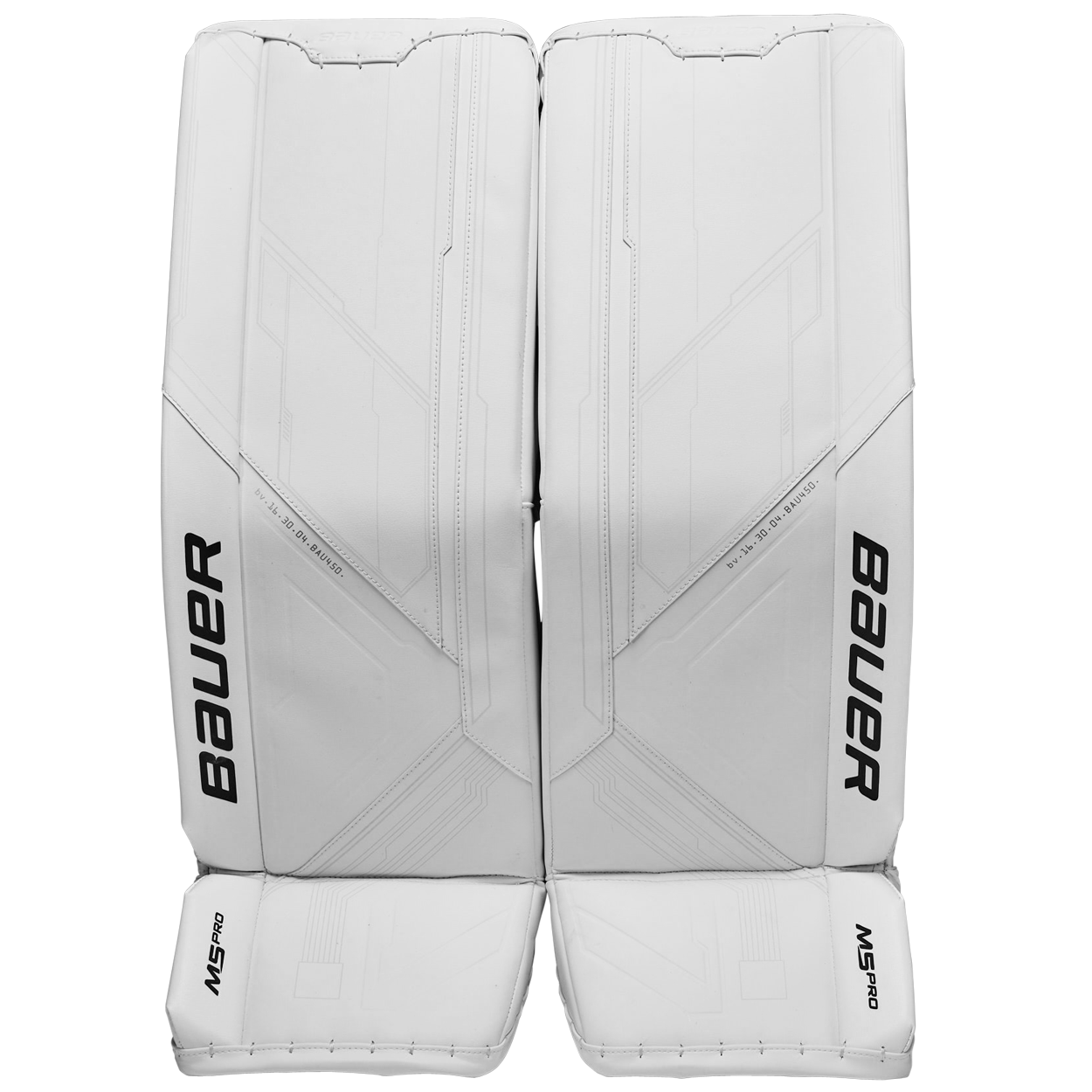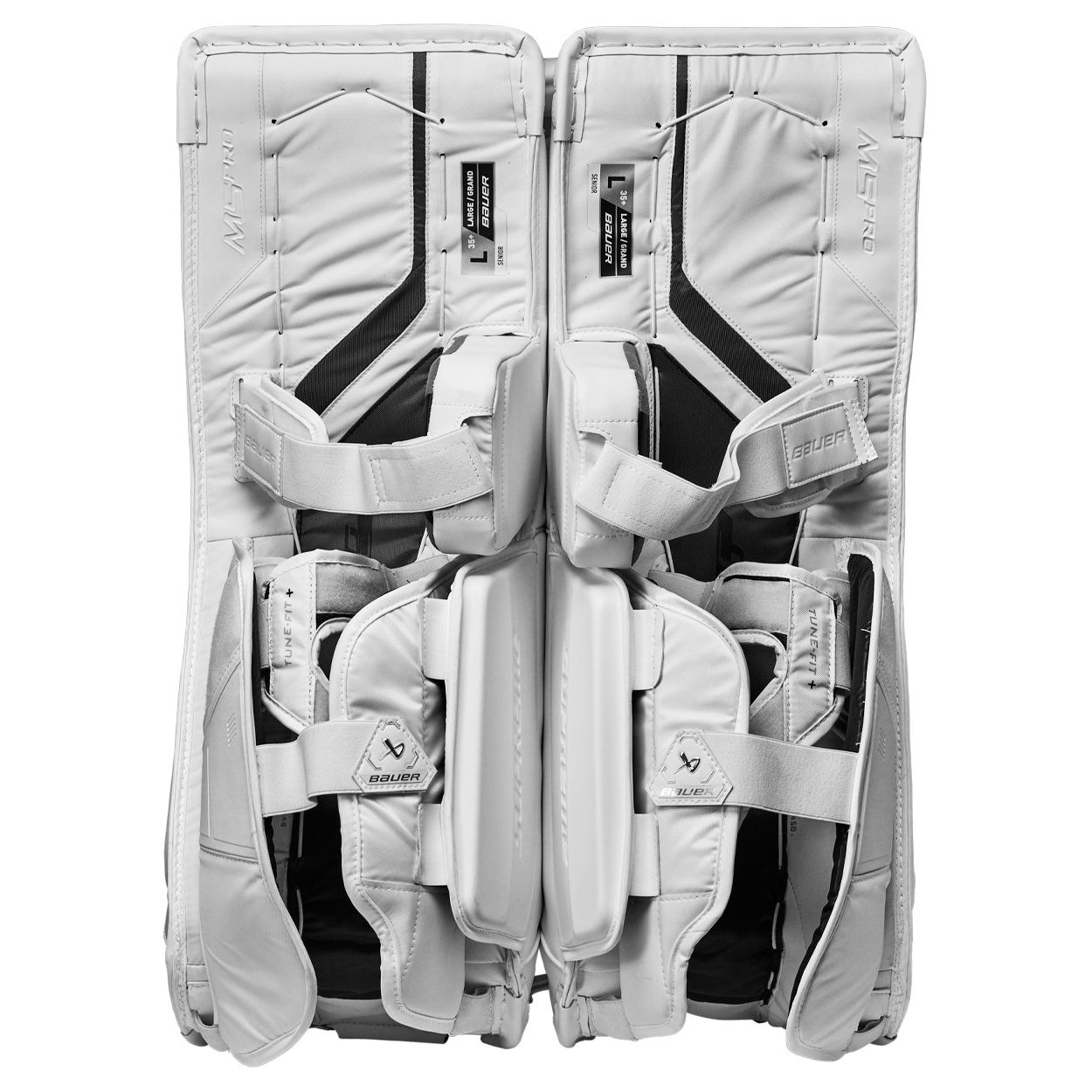 Ask the Experts
Call, email, or chat with Bauer Fit Experts
Lowest Price Guarantee
We'll always match the best price you find
Fast Shipping
Most orders ship the same day
Easy Returns
Wrong size? We'll make it right.